Extra Ordinary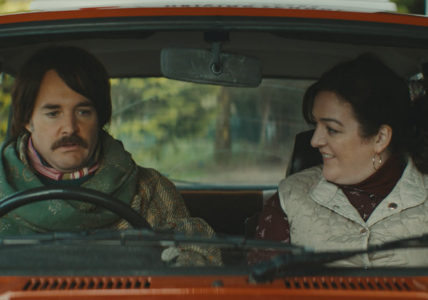 Extra Ordinary
Section: Fears and Dreams
Ireland, Belgium, Finland, United Kingdom
2019 / 94 min
Director: Mike Ahern, Enda Loughman
Cast: Maeve Higgins, Barry Ward, Will Forte
English with Czech subtitles
Contact: Epic Pictures Group

Rose sees ghosts. But she doesn't want to use her powers to tame them – she's happy working as a driving instructor. When the devil possesses a local girl whose father turns to Rose for a big favour, she sets work aside.
Ghosts are real. At least in the Irish countryside, where they won't leave the driving instructor alone. Rose has her own, burning reasons to ignore ghosts. On the other side of the village, however, a nagging dead wife won't leave her widower in peace, writing messages on his toast. An aging one-hit-wonder rocker makes a deal with the devil to help him write at least one more. The ghostly debut of Mike Ahern and Enda Loughman gleefully breaks down genre borders to unique comedic effect.
Awards: Sitges – Catalonian IFF 2019: Audience Award. Trieste Science+Fiction Festival 2019: Audience Award, Web Critics Award, Nocturno Nuove Visioni Award, Méliès d'argent Award. Neuchâtel Fantastic IFF 2019: Audience Award, Best Feature Film. Dublin Film Critics Circle Awards 2019: Best Irish Film. Brussels IF of Fantasy Film (BIFFF) 2019: Jury Prize. Galway Film Fleadh 2019: Best Irish Feature Film.

Program